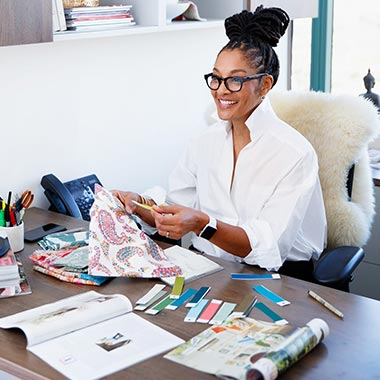 Unique & Eclectic
Like our merchandise, the employees at World Market are diverse, unique and eclectic. In our home office, distribution centers, and retails stores, the environment is friendly, energetic and challenging — where you can utilize your skills, talents and expertise, and where hard work and dedication are acknowledged and rewarded.
At World Market internal growth within the organization is highly encouraged; in fact, many of our home office employees have been here for more than 15 years!
Ask an employee and they will tell you it's the people. We seek out individuals who are upbeat and positive, have a can-do attitude, a passion for what they do, and an interest in others.
World Market will provide reasonable accommodations to individuals with disabilities in order to fully participate in the application process upon request. Please call 1-833-680-2399 if you need such assistance. Note: this process is only for those applications that are requesting an accommodation due to a disability.